About Us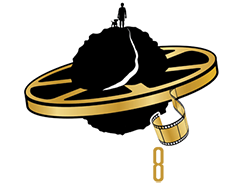 SuperNova8 Films is an artist driven Los Angeles based production company that develops and acquires projects for film, television, documentary and literary audiences. It is made up of a creative team committed to illuminating stories that open space for new perspectives, sharing diverse and unfamiliar voices with global audiences that will create a lasting connection between them and inspire their collected humanity.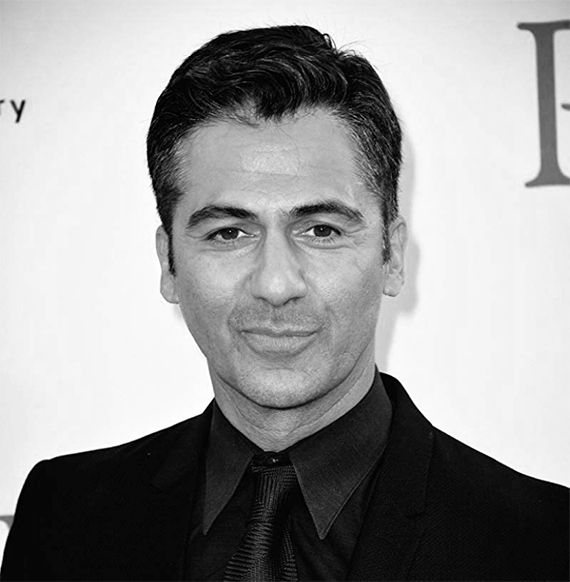 Armin
Amiri
FOUNDER & CEO
After a childhood spent in Iran and Istanbul, Amiri sought political asylum in Vienna, Austria. After four years, he moved to San Francisco and studied at ACT conservatory then moved to New York to pursue acting.
His first break came after he auditioned, and was cast, by George Hickenlooper in the critically-acclaimed role of 'Ondine' in FACTORY GIRL.
As an actor he is best known for his roles in THE WRESTLER, a film by Darren Aronofsky and RESERVATION ROAD opposite Joaquin Phoenix, Mark Ruffalo and Jennifer Connelly. He re-teamed next with director Terry George (RESERVATION ROAD) for the role of 'Captain Ali' in THE PROMISE in which he worked alongside Oscar Isaac, Christian Bale and James Cromwell. Amiri played in the Wayne Blair film SEPTEMBERS OF SHIRAZ opposite Salma Hayek, Adrien Brody and Oscar-nominated and Emmy-Winning actor Shohreh Aghdashloo. He is currently working on the small screen recurring in British produced series THE DEEP STATE as well as for US audiences in the hit global franchise series NCIS:NEW ORLEANS.
Alongside his artistic work, Amiri has had a successful career in more entrepreneurial endeavors. His understanding of how to build characters from his early acting studies lent him an ability and unique eye to design spaces from the sense of a character. This gave way to his many celebrated accomplishments in the designing and building of membership clubs and restaurants in New York City. A long way from the refugee camps of Austria, these endeavors grew with the support of collaborations with partners from the likes of Sting to Ben Silverman. The experience paved the way for the actor as producer.
Armin Amiri has just produced and stars in the first feature film from SuperNova8 Films, an Iranian independent horror titled THE NIGHT which is set for release in 2020.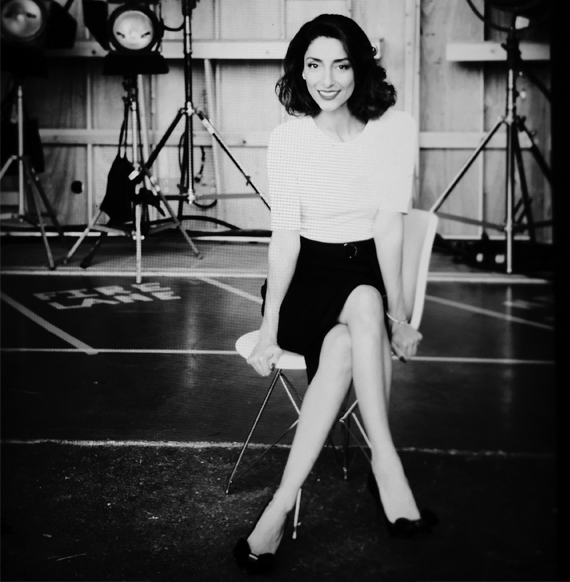 Necar
Zadegan
FOUNDING PARTNER
Necar Zadegan is an actress known for her career on stage and screen. She made her Broadway debut when she originated the role of the Leper in Rajiv Joseph's Pulitzer Prize nominated and multi Tony award accoladed "Bengal Tiger at the Baghdad Zoo" opposite Robin Williams. She currently stars as Special Agent Hannah Khoury in the CBS global franchise series, "NCIS: New Orleans".
Ms. Zadegan garnered critical acclaim for her portrayal of First Lady turned president Dalia Hassan on Fox's hit series "24", and most recently for her hilarious leading role in the absurdist docu spoof film for IFC on Netflix called "Documentary:Now" written by Seth Meyers and alongside an all-star cast. The show has been nominated for multiple Emmys and has just begun streaming in the UK.
She has a distinguished career in television and has starred in numerous television series. In the much beloved Bravo comedy streaming on Netflix, "Girlfriends Guide to Divorce", Ms. Zadegan plays the character written for her by show creator Marti Noxon, of fashionable, high powered attorney and fan favorite, Delia Banai. She won acclaim for her delicate portrayal of Layla Shokrani in the HBO drama "Here and Now" from Oscar winning screenwriter, creator Alan Ball. Other series regular roles include her portrayal of Dr. Gina Bandari on "Emily Owens MD" and in the lead opposite Greg Kinnear in the FOX comedy "Rake". She played in the Steven Spielberg company produced series "Extant", opposite Sean Bean in spy series "Legends" and gave a very memorable turn as the Queen of Iran in Showtime's critical success "Masters of Sex" opposite Michael Sheen, with whom she also starred opposite in her first film, Columbia Tri Star's psychological thriller "Unthinkable" alongside Samuel L. Jackson. She appeared with Adam Sandler in Judd Apatow's "You Don't Mess with the Zohan" and played the title role in "Elena Undone" which enjoyed success at independent festivals worldwide.
Ms. Zadegan has worked at some of the world's most prestigious theaters including The Mark Taper Forum, the Royal Dramatic Theater of Stockholm, the Edinburgh Fringe Festival and many more, and toured internationally in the Persian language production of "Satellite with Love".
She was born in Heidelberg, Germany and raised in Northern California. She studied theater and dance on a performance scholarship at the University of California, Santa Barbara and graduated with honors and a BA degree in English Literature. She also studied at the Sorbonne University in Paris. She speaks Persian, French and German and has learned Spanish, Arabic and Hebrew while working in those languages.
She is an ambassador for BuildOn.org and travels with them around the world building schools for children.
Necar Zadegan is a producing partner at Supernova 8 Films and develops, creates and produces films under their banner.
PROJECTS
Latest:

Dear Albert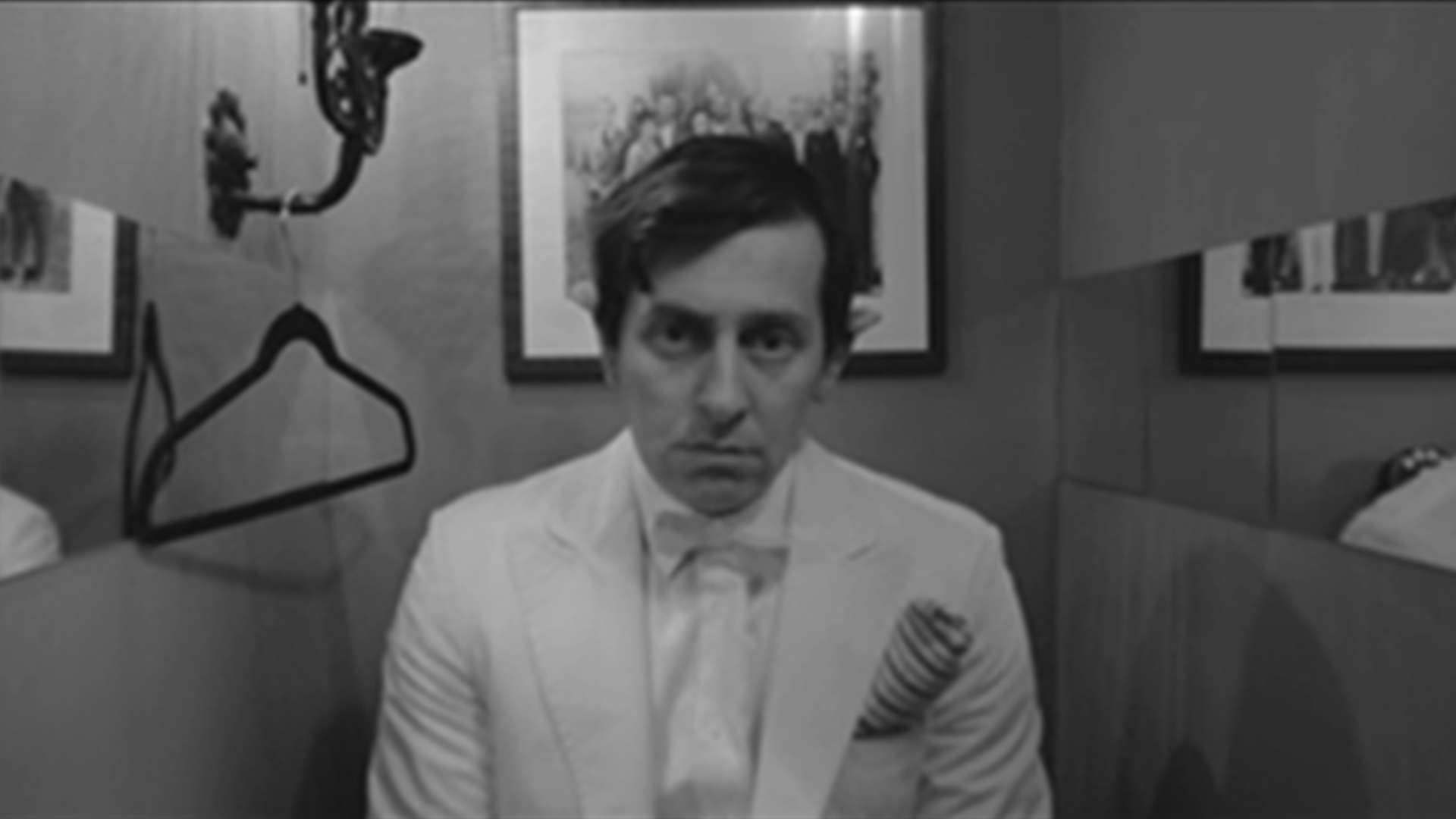 DEAR ALBERT (2022) - OFFICIAL TEASER TRAILER
Title : Dear Albert
Written & Directed by : Armin Amiri
Starring : Max Amini, Necar Zadegan, Elene Bezarashvili, Joseph Mesiano, Ryan Murray, Verton R. Banks, Sussan Deyhim, Sara Samani, and Anthony Cumberbatch Jr.
Featured:

The Night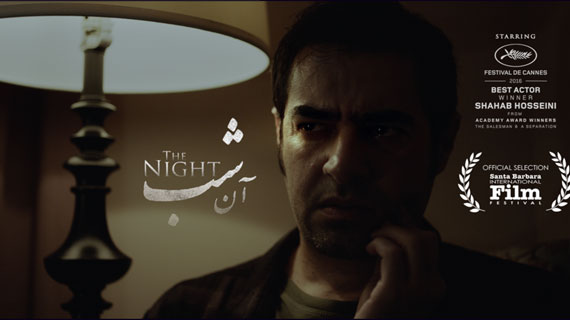 THE NIGHT (2020) - OFFICIAL TEASER TRAILER
Title : The Night
Genre : Psychological Thriller
Logline : An Iranian couple and their one-year-old daughter become trapped inside a hotel when insidious events force them to face the secrets that have come between them, in a night that never ends.
Shahab Hosseini (Academy Award-winners THE SALESMAN, A SEPARATION and 2016 Cannes Palme d'Or Best Actor winner) stars in THE NIGHT with Niousha Jafarian. Armin Mehr, George Maguire, Michael Graham, Elester Latham, Amir Ali Hosseini, Golbarg Khavari, Gia Mora, Ali Kousheshi, and Lily V.K. round out the cast. THE NIGHT is a psychological thriller directed by Iranian-American director Kourosh Ahari (GENERATIONS backed by Tom Hanks). It is Ahari's debut feature from a script written by Milad Jarmooz and Kourosh Ahari.
Alex Bretow (GENERATIONS) of Mammoth Pictures is producing with Jeffrey Allard (TEXAS CHAINSAW MASSACRE, PING PONG SUMMER) of Indie Entertainment, Cheryl Dillard Staurulakis (DON'T LEAVE HOME, THE NIGHT WATCHMEN) of Orama Filmworks and Armin Amiri (THE WRESTLER, THE PROMISE) of Supernova 8 Films. Mohammad Dormanesh is the Iranian producer on the film. Ryan Clarkson and David Spisak of Leveller Media, Chris Johns, Leo Staurulakis of Orama Filmworks and George Rush (SORRY TO BOTHER YOU) are executive producing. Academy Award-winner Terry George (HOTEL RWANDA) is Consulting Producer.
Production company Mammoth Pictures has combined forces with 7Skies Entertainment, Indie Entertainment, Orama Filmworks, Leveller Media and Supernova 8 Films to produce THE NIGHT.
Maz Mahkani (EQUALIZER 2) is the Director of Photography, Jennifer Dehghan (THE BEGUILED) is Production Designer, Maryam Rasekh is Costume Designer, and Babak Eskandari is Makeup Department Head.
3 Days Rising (Completed)
A horror thriller that re-imagines Edgar Allan Poe's masterpiece, "The Fall of the House of Usher". Living alone, Eric is seemingly descending into madness but that narrative slowly begins to unravel until the gruesome truth is revealed.
Gaijin (Series in Development)
A geopolitical triangle between America, Japan and Iran set in the 80's with the yakuza at the center.
Elephant in the Room (Treatment for Series)
Broken dreams and unexpected rises and falls of making it in the world of New York's sophisticated nightlife.
Persians and Vikings (Treatment)
A four media project including graphic novel, tv series, Film, video game. Explores the ruthless empires that formed an u likely bond that contributed to the seeds of present day globalism.
Silk (Treatment for Series)
A photojournalist in Iran becomes a mark; the birth of an international spy.
Yukon (Treatment for Series)
The Native American travel across the landbridge of Siberia into the New World to start a new life laced still with genealogical ties to their very ancient history connecting the present world to the deep spirit of the old.
Midgey at the Ludlow (Treatment)

A graphic book and animated series about a Norwich terrier and her pursuit of love that leads her to a life bigger than she had ever dreamed possible.

The Attic (Treatment)

A book and film project. A boy's coming of age story that leads to love in the wrong place and wrong time.

The Queen and I (Script, Film)

Based on the HBO documentary of the same title. A documentarian attempts to out her exiled former queen as the dictators wife she once was but during the course of the documentary develops an unlikely friendship that overcomes years of unrest and offers a peace that once never seemed possible.
Untitled Armin Amiri Project (In development)

A documentary film that details the experience of the refugee camps of Austria. May 2020.

In the Dark Trees (Optioned)

The unique roles that turkey and Albania played to help the rise of Putin.

Mango-(Treatment for Film)

An immigrant in The US gets his dog stolen and can't fight the system

Paloma (Treatment for Series)

A post-apocalyptic story about the future of California